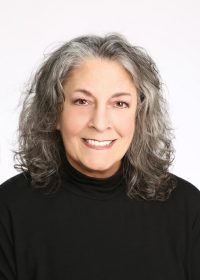 I'm a science writer with 30-ish years of experience writing science for print, broadcast and the web.
I've written about things like volcanology, infectious diseases, climate change, space science, biotechnology and natural disasters. But on this website I focus on the emerging science of medical cannabis and psychedelic medicine.
I have a bachelor-of-science degree (cum laude) in science journalism from the University of Maryland-College Park, 1987. I've worked for the State Department writing about international science and technology and the Defense Department writing about military technology and research.
And I've worked with producers at the Discovery Channel, writing about a range of scientific topics for documentaries and television programs.
In 2011, I contributed to a feature-length film from the Discovery Channel Global Education Partnership called Inside Story. This combined film stars, football and science to educate millions across sub-Saharan Africa about HIV-AIDS.
In 1998, Seven Stories Press-NY published my first book, TRIPS: How Hallucinogens Work in Your Brain, and publishers in Switzerland and France produced hardcover translations.
The science in Trips is behind the times now, but it's still available and has some good reviews, like from GoodReads and Erowid, a nonprofit organization that offers information about psychoactive plants, chemicals and other altered states of consciousness.
Skyhorse Publishing will release my latest book, Healing with Cannabis, on May 5, 2020, but it's available for preorder right now.
If you'd like to hear about some of the latest cannabinoid and psychedelic science, sign up to get monthly updates in Cheryl Pellerin Science: Briefly.
Thanks for visiting cherylpellerinscience.com.